2-hour Private Kremlin Tour with live guide + Armoury Museum visit with an audio-guide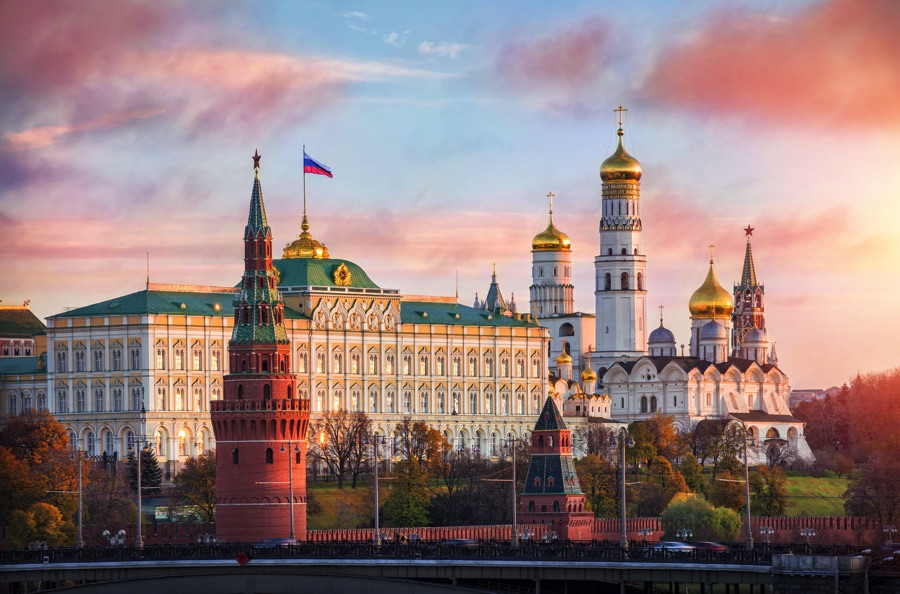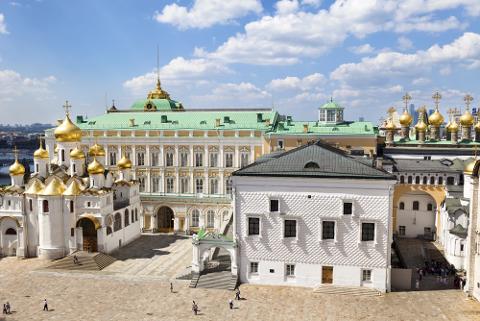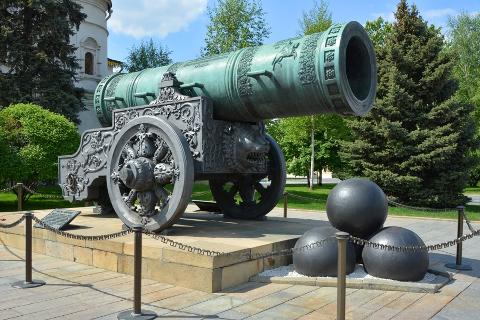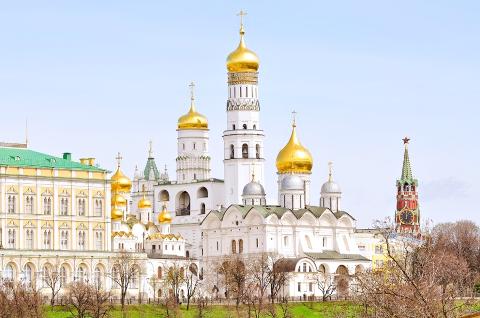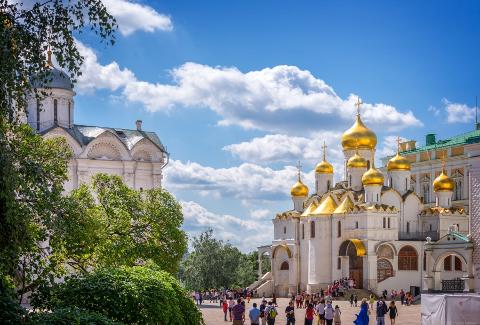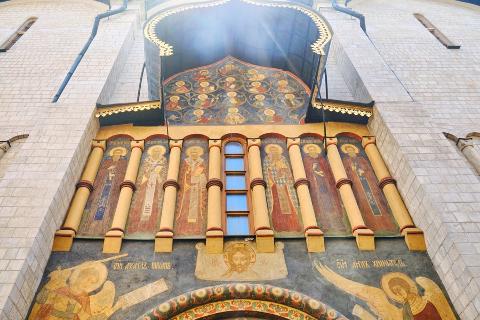 Duração: 3 Horas (Aproximadamente)
Localização: Moscow
Enjoy our most best-selling tour as we really know how to do it right. Fall in love with Moscow and visit the famous Kremlin museums on your trip to Moscow!


This tour option includes a 2-hour Kremlin Grounds and Churches tour with a live guide + visit to the Armoury Museum with an audio guide
Once it was a city itself, nowadays the Kremlin of Moscow is the actual residence of the President, the main Russian museum and a spiritual center. It is a model of Russia's architectural splendor and the symbol of the state power.
Accompanied by our expert guide, you will examine the vast Moscow Kremlin grounds with its royal cathedrals, palaces, the Secret Garden and even some presidential buildings. It is a unique chance to visit the most sacred Kremlin cathedrals: the Assumption Cathedral, Archangel Mikhail Cathedral and Annunciation Cathedral. What else can impress you? Plenty of things! For example, the Tsar Cannon and Tsar Bell are simply colossal. Or perhaps you will be greatly impressed by the Ivan the Great Bell Tower, the tallest in the Kremlin, or the Kremlin Palace, where the president of Russia hosts his guests. If you are super curious and have so many extra questions, that is fantastic! Our expert guide will be happy to answer all of them during your walk in the Secret Garden of Moscow Kremlin.
After the tour around the Kremlin grounds, you will have a chance to unveil the beauty and curiosities of the Kremlin Armoury Museum with an audio-guide, the world famous treasury house of the Russian rulers, and Moscow's oldest public museum. Its exhibitions show State Regalia, jewelry, coronation dresses of Russian empresses, richest collection of Royal carriages, famous Faberge Eggs (the Armoury Chamber is proud to host the biggest collection of Royal eggs), horse harness as well as Russian arms and armour.
Tour Highlights
The Kremlin grounds (visit)
Assumption Cathedral (visit)
Archangel Cathedral (visit)
Annunciation Cathedral (visit)
Presidential Office (Senate, outside)
Grand Kremlin Palace (outside)
Tsar Cannon and Tsar Bell
Ivan the Great Bell Tower (outside)
Secret Garden (visit)
Armoury Museum – the Royal Treasure House (visit)
Start Location:
Kremlin Tour & Ticket Office, ticket window #13,
view directions
End Location:
Kremlin
Included
private guided tour of the Kremlin Grounds and Churches
audio-guide at the Armoury Museum
admissions the Kremlin Grounds, Churches and Armoury Museum



Important Information
Please
book in advance
.
On many occasions (especially with early booking) we are able to secure a
10 AM start
. If this is your preferred option, please specify that as a commentary to the tour booking. We will do our best to accommodate it if that's possible.
For students & student groups: if you're booking for a student group, please get a "single" ticket for one participant, and "student" tickets for others. Alternatively, consider getting a "group" ticket for everyone, if it offers a cheaper price. If your are a solo travelling student, please select a "single" ticket.
There is no cafeteria inside the Kremlin, please bring in water and snacks if you need to. During summer months there a few booths selling soft drinks/snacks, though we normally recommend relying on a bottle of water taken with you, as they may be out of service or run out of drinks.
Backpacks (except small ladies backpacks) are left at the Kremlin luggage room.
It is under the Kremlin Administration Rules, that all guests on private tours are expected to leave the Kremlin grounds (except Armoury Museum) at the end of the tour. If you would like to continue exploring the Kremlin grounds, please consider getting a ticket via a ticket vending machine at the Kremlin ticket office. Thank you for your understanding.
Booking Information
Secure your tour now with 30% deposit
Pay the remaining amount 15 days before tour or earlier.
Please note: in order for us to guarantee your tour the remaining amount must be paid in a timely manner. We will send you email and sms reminders. It is your responsibility to check your email and text messages. Please make sure to whitelist our email address booking@kremlintour.com (so that our emails don't go to spam; here is a quick guide to do so).